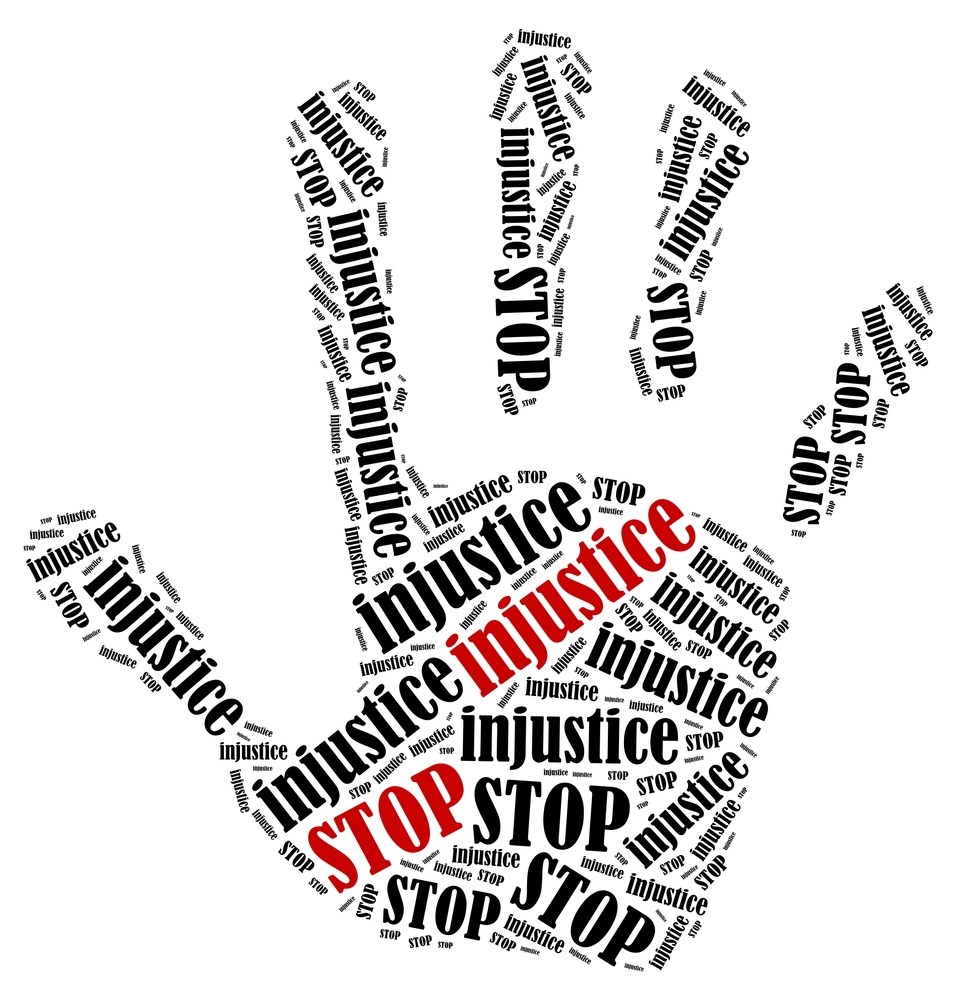 I've not been sure on how to express my thoughts over the state of our country after the death of George Floyd. All at the same time I've felt anger, sadness and hope that this will be a real time of change for our company. But, I'm not confident in the change part because these issues are not new.
I started first with researching what is meant by Social Injustice. I came across this information on the Honor Society Strength & Honor site.
Social Injustice: Discrimination
Social injustice can be described as a situation in which dominant population is made known of the inequity that leads for others due to their relative position in the structure of power (Maus n.p.). Social injustice is also the way unjust actions are done in the society. Social injustice occurs in a situation where the equals are treated unequally and the unequal is treated equally. Three common examples of social injustice include: discrimination, ageism, and homophobia (Farooq n.p.). I want to focus on discrimination, its causes, and the solutions of discrimination.
Discrimination is found in education, housing, employment, voting, lending and credit, land use, health care services, transportation, public accommodations, and government benefits and services (Find Law n.p.). Discrimination is described as unequal treatment of persons, for a reason which has nothing to do with legal rights or ability.  Discrimination is considered illegal by the federal and state laws of the United States of America. These laws prohibit discrimination in employment, availability of housing, rates of pay, right to promotion, educational opportunity, civil rights, and use of facilities based on race, nationality, creed, color, age, sex, or sexual orientation (K. Hill and G. Hill n.p.). Discrimination always promotes or reveals unfair treatment of a person or a particular group of people on the basis of prejudice and partiality which could lead to emotions such as frustration and anger. Discrimination seen or considered as a mild or serious form of suffering, with anger sometimes, in particular, if applicable, anger at the person or persons who caused it. (U.K. Essay n.p.). This is why discrimination is considered or seen as a social injustice issue in our society today.
Now to the Word of God
He has told you, O man, what is good; and what does the Lord require of you but to do justice, and to love kindness, and to walk humbly with your God? (Micah 6:8).
Learn to do good; seek justice, correct oppression; bring justice to the fatherless, and please the widow's cause, (Isaiah 1:17).
Give justice to the weak and the fatherless; maintain the right of the afflicted and the destitute, (Psalm 82:3).
But let justice roll down like waters, and righteousness like an ever-flowing stream. (Amos 5:24)
So whatever you wish that others would do to you, do also to them, for this is the Law and the Prophets. (Matthew 7:12)
Justice, and only justice, you shall follow, that you may live and inherit the land that the Lord your God is giving you. (Deuteronomy 16:20)
Hate evil, and love good, and establish justice in the gate; it may be that the Lord, the God of hosts, will be gracious to the remnant of Joseph. (Amos 5:15)
Blessed are they who observe justice, who do righteousness at all times! (Psalm 106:3)
So then each of us will give an account of himself to God. (Romans 14:12)
The word of God admonishes us over and over again to act just, to give justice and to treat people the way that we want to be treated. So, as Christians social injustice is not a topic that we can just pray about and be silent. We do need to pray but we need to "do justice, to do good, seek justice, correct oppression, bring justice, give justice, let justice, follow justice, establish justice and observe justice".   We need to take steps to keep this conversation going. Take part in initiatives that are led by the word of God. We just can't sit back this time.
I find myself thinking about the fact that what I'm seeing today, protest and riots, were things I read about in a history book in high school. I did not ever think they would be reoccurring. I don't condone the rioting and looting at all but if that level of anger, disappointment and frustration is the only way real attention can be given to social injustice then while change may come, this atmosphere is likely to repeat itself.  We have to allow the word of God and the Holy Spirit to be included in our efforts and action for change. But what we can't do, is to get tired, calm down and forget.  The word of God is clear that we have to be active in order to achieve justice.
Educate
Vote
Have the hard discussions
Call out injustice each and every time we see it
Lead with love and kindness
Treat people the way you want to be treated
"Injustice anywhere is a threat to justice everywhere. We are caught in an inescapable network of mutuality, tied in a single garment of destiny. Whatever affects one directly, affects all indirectly." 
—Dr. Martin Luther King, Jr Letter from Birmingham Jail, April 16, 1963