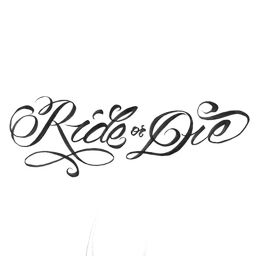 "Ride or Die" is a saying that was popular a year or two ago that spoke to someone's loyalty and commitment to another person. It references someone that you can always depend on, trust in and know that they always have your back.
But while we all may have a few people in our lives that could live up to those standards, after reading Isaiah 43:2, I would like to introduce you to the First Ride or Die…God our Father.
Isaiah 43: 2-"When you pass through the waters, I will be with you; and when you pass through the rivers, they will not sweep over you.
When you walk through the fire, you will not be burned; the flames will not set you ablaze".
Now, after taking time to digest this verse it really becomes evident that long before the "ride or die" term was coined, God our Father had already let us know who we can really depend on. While we are blessed to have people we can trust, there is no-one that has us like God.
If you recognize God' authority over this world and give your life to him he lets you know clearly in Isaiah 43:2 that he "has your back". His promise is not one of a bed of roses or not having to deal with trials, but it is one of "covering". How awesome it is to know that when:
You Feel Overwhelmed
People and/or Things are Coming Against You
You're Consumed by the Cares of this World
You Can't See A Way Out
You Can't See How
You Don't Know Why
One thing you can count on is that God will never leave you and that he will be with you always.
After reading Isaiah 43:2, I can vision someone reading that verse, pausing and saying what more needs to be said and then having a "drop the mic" moment. LOL