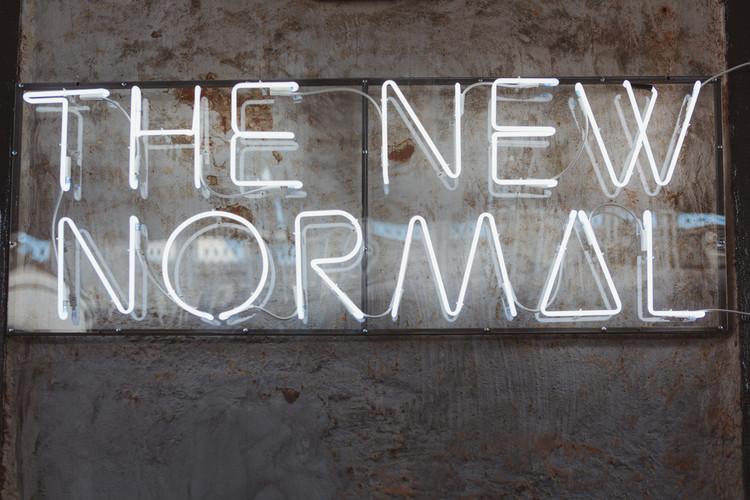 During this national pandemic, known as COVID-19, we often hear:
I wonder when things will get back to normal.
I don't think things will ever be normal again.
We will never go back to the way things were.
Things will never be same again.
1. Normal (adjective)- conforming to a standard; usual, typical, or expected.
2. Normal(noun)-the usual, average, or typical state or condition.
3. Normality is a behavior that can be normal for an individual when it is consistent with the most common behavior for that person. Normal is also used to describe individual behavior that conforms to the most common behavior in society, known as conformity.
Reviewing the definitions above, the new normal will include changes in what is deemed "usual, expected, common". Wearing of masks, wearing of gloves, no longer greeting everyone with a hug and kiss will be second nature to us in time.  Simply put, a lot of our "what, why and when" will be different than it was prior to COVID-19.
When I think about it that way, our "what, why and when" generally represents a time of transition. It should be a fact that how we think today has changed some from how we thought 15 years ago. If we are focused on being better human beings each day, growing ourselves professionally or learning a skill it should result in a new normal for us. How we treat people should change, what we spend our money on, how we spend our time and/or the job that we have or desire to have should change. Growth generally represents change.
I hear you,  a targeted or positive change to our normal day to day is much different than an unplanned event like COVID-19. I realize that for sure, but generally time is the key influence on planned or unplanned events.
Dealing with the passing of a loved one takes time whether unplanned or planned. In this situation having to move into a new normal may be extremely hard and it is not as tangible as a glove and a mask. Empty nesters find it challenging to change daily routines and schedules when a child has exited the household. A person who was laid off from a job after 20 years generally has some obstacles and fears when they are forced to find a new career, a new way of living. However, in many accounts of people that have experienced these type of situations, "time" has been key to reaching a sense of comfort, in embracing a new way of being and getting to there new normal.
As we anticipate the new normal be sure not to let fear creep in because we've been here before. We've all been in a place when our "what, when and how" had to change. We've realized that change was needed, did not know exactly what it would look like but we did get to the other side.
I'm going to try not to think of the "new normal" as something not as good as the past or the current normal. Honestly, I'm not saying I'm in anticipation of the next few months, but I'm not going let the unknown scare me nor stop me.
Romans 12: 2-Do not be conformed to this world, but be transformed by the renewal of your mind, that by testing you may discern what is the will of God, what is good and acceptable and perfect.
Jeremiah 1:8-Be not afraid of their faces: for I am with thee to deliver thee, saith the LORD.

Ecclesiastes 8:7-If no one knows what will happen, who can tell him when it will happen?